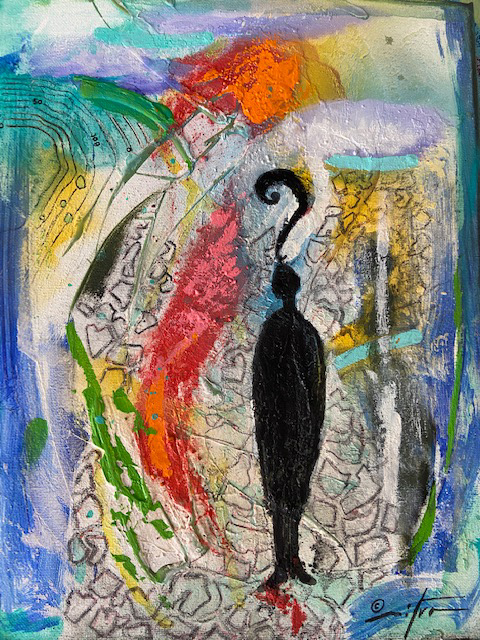 Phoenix, Arizona.  The Cultural Arts Coalition in collaboration with AZ Water Association brings a workshop about water to the Grand Avenue historic district on April 21st, 6:00-8:00 p.m. The intended audience is aged 10 to 90. This free, family friendly event responds to three questions:
What is the state of water locally?
What is "my" personal relationship with water, my water culture?
Is there something that I can do to conserve and preserve water for the future?
A water professional from AZ Water Association will share information about the local sources of water, how it is stored, treated, and moved from source to homes and businesses. Artist-engineer Mitra Kamali will lead storytelling through art-making in a way that is accessible and fun for everyone—even if you don't consider yourself an artist. And after the storytelling, we'll talk and build a list of ways that we might improve water conditions in our communities.
The event is hosted by Snood City Styles, 1018 Grand Avenue, Phoenix. Come to Grand Avenue early and have a bite to eat at one of the restaurants before the workshop. Pre-registration encouraged at www.culturalartscoalitionaz.org/waterandculture/.
---
This project comes from the heart and vision of Mitra Kamali Fine Arts, and is funded in part by the Arizona Commission on the Arts.
The Cultural Arts Coalition: Celebrating Global Connections is an Arizona 501(c)3, facilitating multidisciplinary arts and cultural experiences through educational programming, exhibitions, and celebrations. The arts are a means to explore ideas, think about life, tell stories, and discover fresh perspectives, personally and in community. Arts practices for learning, exploring cultures and ideas, discovering self and community: culturalartscoalitionaz.org/.
The AZ Water Association is a 501(c)(3) nonprofit educational organization founded in 1928 with a membership of more than 2,700 water professionals dedicated to preserving and enhancing Arizona's water environment. Although AZ Water is an independent organization, it also manages the Arizona section of the American Water Works Association (AWWA) and the Arizona member association of the Water Environment Federation (WEF). Visit www.azwater.org for more information.
 ###
---