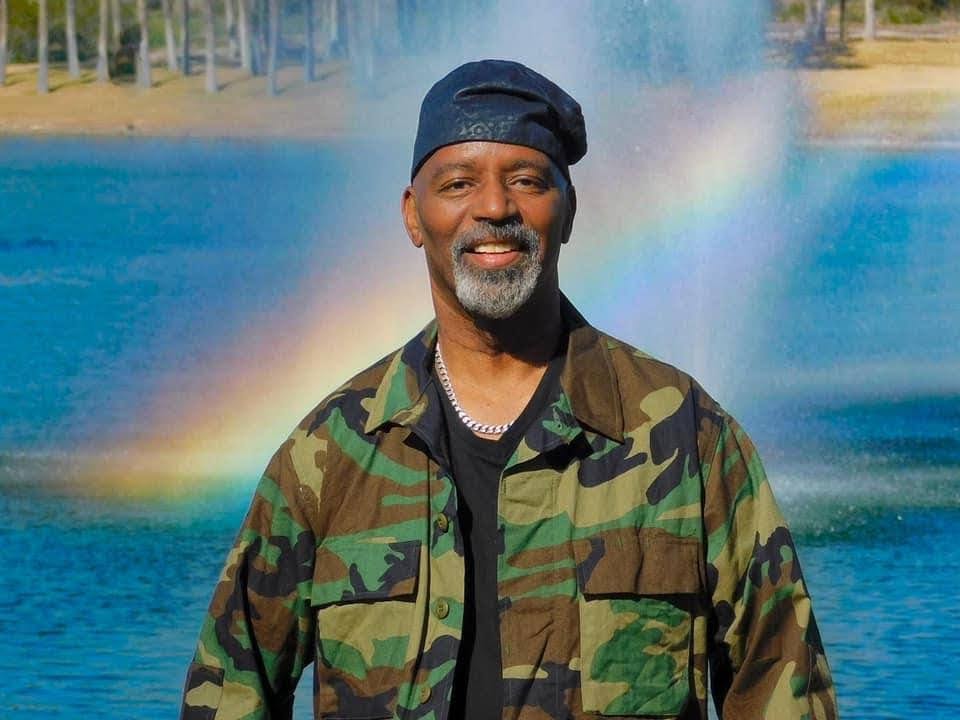 Keith Johnson is a Cultural Arts Coalition board member who has been active with us as a teaching and performing artist and cultural arts leader since our inception.
Keith is a percussionist who plays rhythms from Africa and the African diaspora , a craftsman of traditional instruments such as blekete drums, shekeres, gourd rattles from Togo, and the 21‐string Kora harp, as well as traditional hats and headdresses. He has performed in Arizona schools for three decades, using music and storytelling to share traditional African Folklore.
Growing up in Washington, DC, he was introduced to different music and cultures by his parents and from attending events like the Smithsonian Folklife Festival, which exposed him to African cultures. He studied with master drummers and musicians Yacub T Addy, C.K. Ganyo, Kendra Sissoko, Arouna Diarra, and Babatunde Olatunji.
Keith Johnson is a Master Artist recognized by the Southwest Folklife Alliance, a Kennedy Center fellow, a Wolftrap Artist, and on the roster of the Arizona Commission on the Arts.
https://youtu.be/FZ8f0fu-QrM?list=PLsgTwxx6n1LJ-Rw5dwK7Ix1jqNj_ZQkAr