In 2007, the Cultural Arts Coalition embarked upon a series of events around "peace," first this exploratory workshop for our community, then an annual recognition of the International Day of Peace (IDOP) on September 21st.
On an April day in 2007, 30 friends of the CAC gathered at the studio of artist Robert Miley (releasethefear.org) in the historic Roosevelt district of Phoenix. The gathering was not about creating a new movement. The work of peace was already in progress. Our act of coming together engaged us with others who think critically and act responsibly in a world that is at times paralyzed by non-peaceful acts. This type of collective intention is catalytic and exponential in its ability to create and sustain an environment that supports peaceful action.
As people arrived, they were greeted at the gate leading into the garden to begin the thoughtful journey during the first half hour of the program.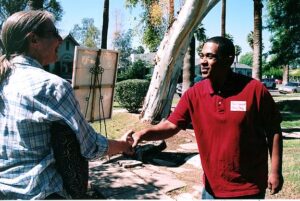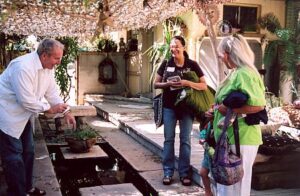 Our host Robert Miley invited people into the garden. When they entered, they were given a journal and began quietly navigating the space, responding to reflective questions on easels. Participants sat, appreciated the space, and wrote in their journals. It was peaceful by the koi pond and pool.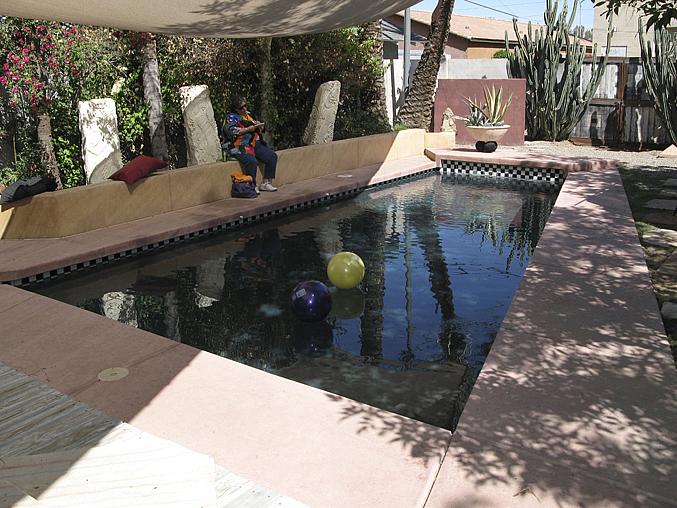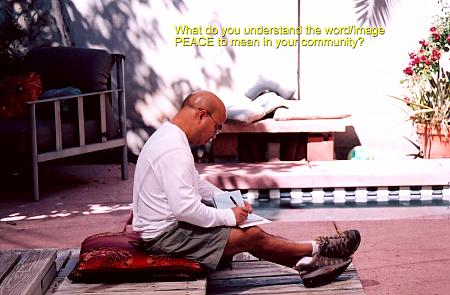 Teens, young adults, and elders gathered, reconnecting with each other and themselves.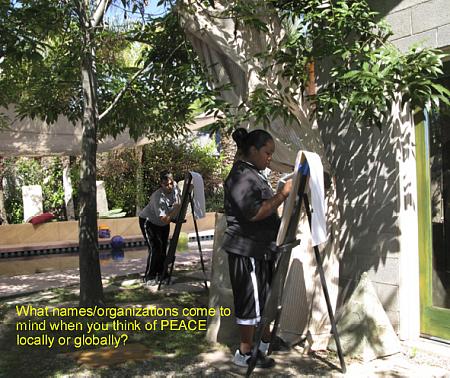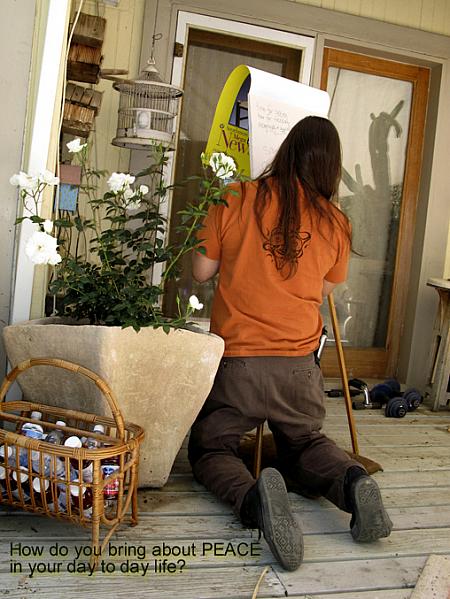 Judy Butzine (below) and Melanie Ohm (right) co-directors of the CAC, facilitated discussions in two groups, sharing the questions and ideas reflected upon earlier.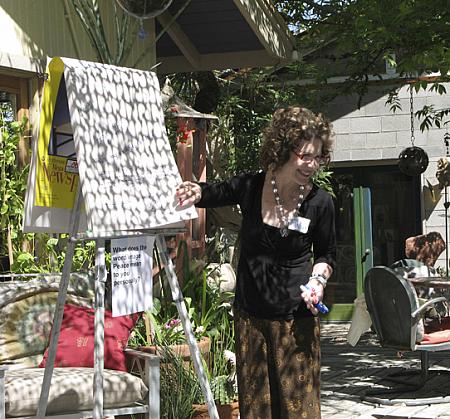 Following the dialogue, people were asked to draw a symbol of what most represented peace to them. Drawing board and colored pencils were provided.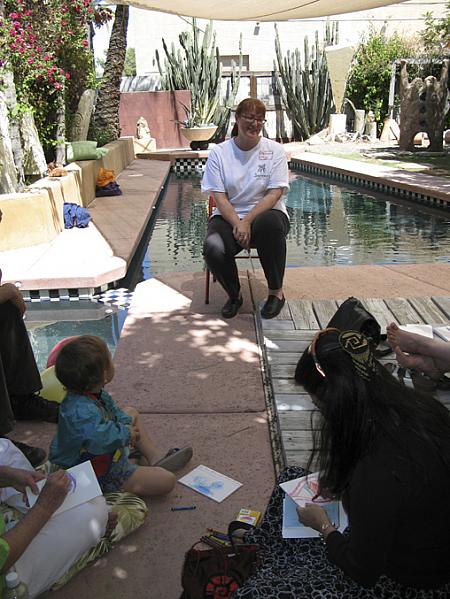 Then within each group participants shared the common themes within the drawings. This reflective process allowed each member to Remember, Reflect and then Respond upon a memory of PEACE one may have not thought about for many years.
A beautiful lunch followed this activity, with time for people to relax and connect more deeply one on one.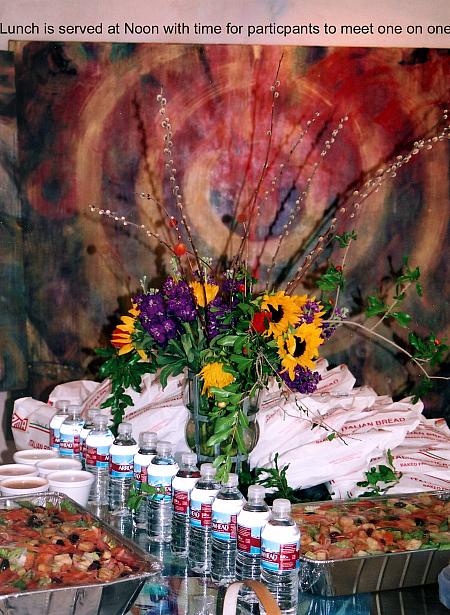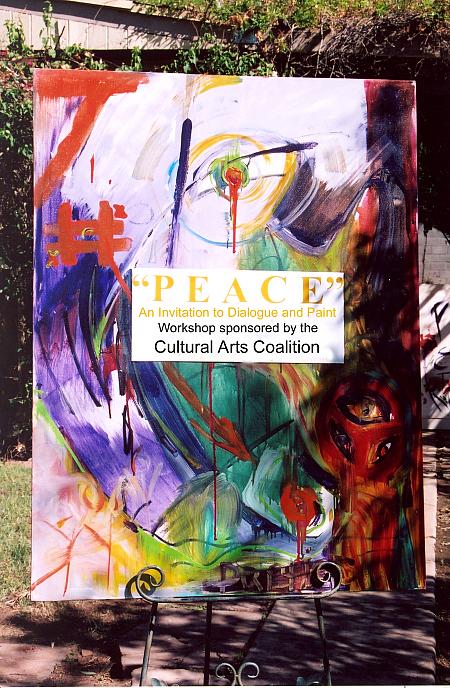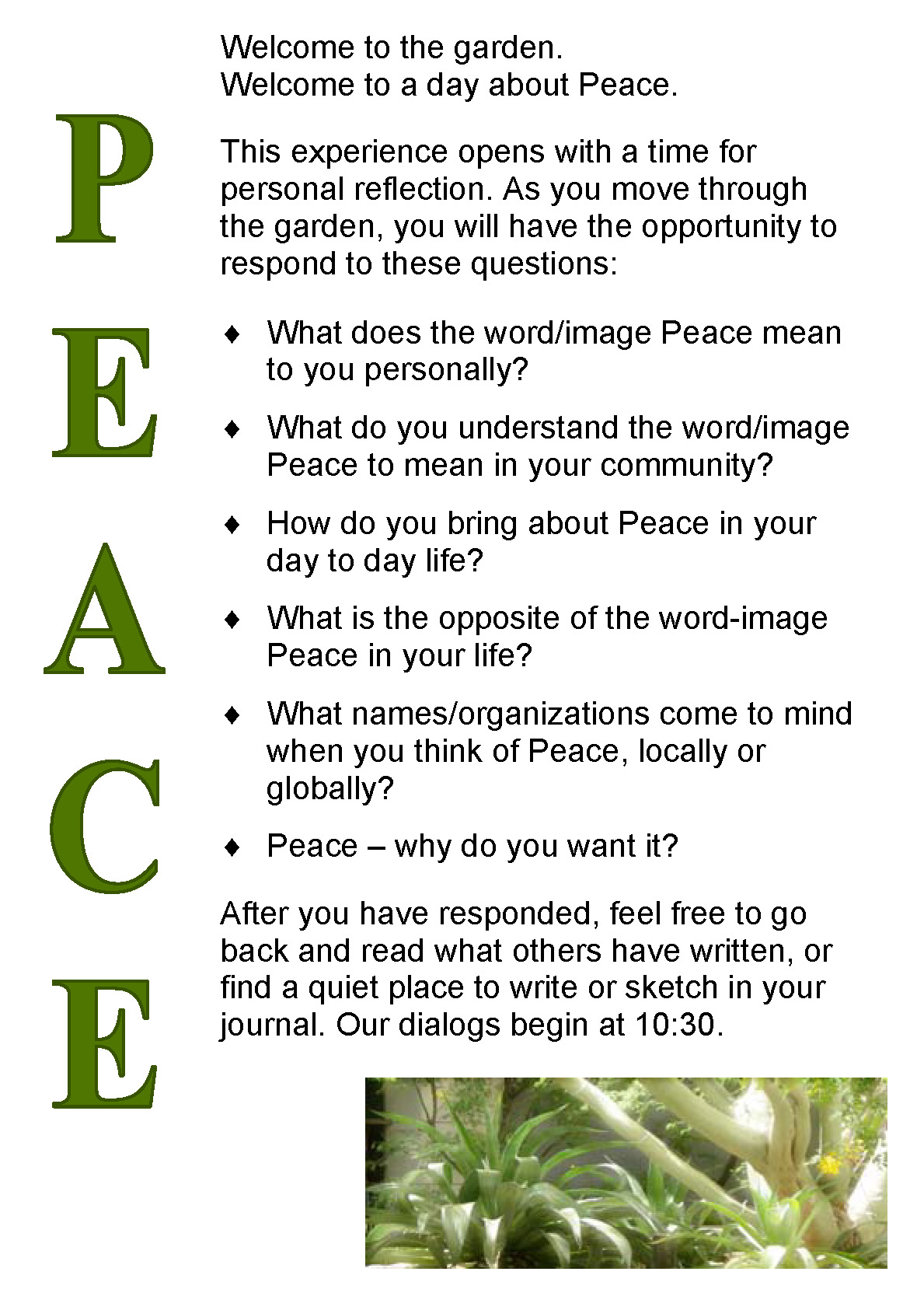 May there be tranquility on Earth, on Water, in Fire, in the Wind, in the Sky, in the Sun, on the Moon, on our Planet, in All Living Beings, in the Body, in the Mind and in the SPIRIT. May that tranquility be everywhere and in everyone. [Translated from an ancient Sanskrit Meditation]