At Unexpected Gallery in Central Phoenix, an old warehouse, Michael Butzine and crew provided a space and 12-hour block of time for visual and performing artists of all backgrounds and ages to introduce their stories in paint and other media. Thanks to Jason Brock for most of the images and to everyone at Unexpected Gallery who made this event happen.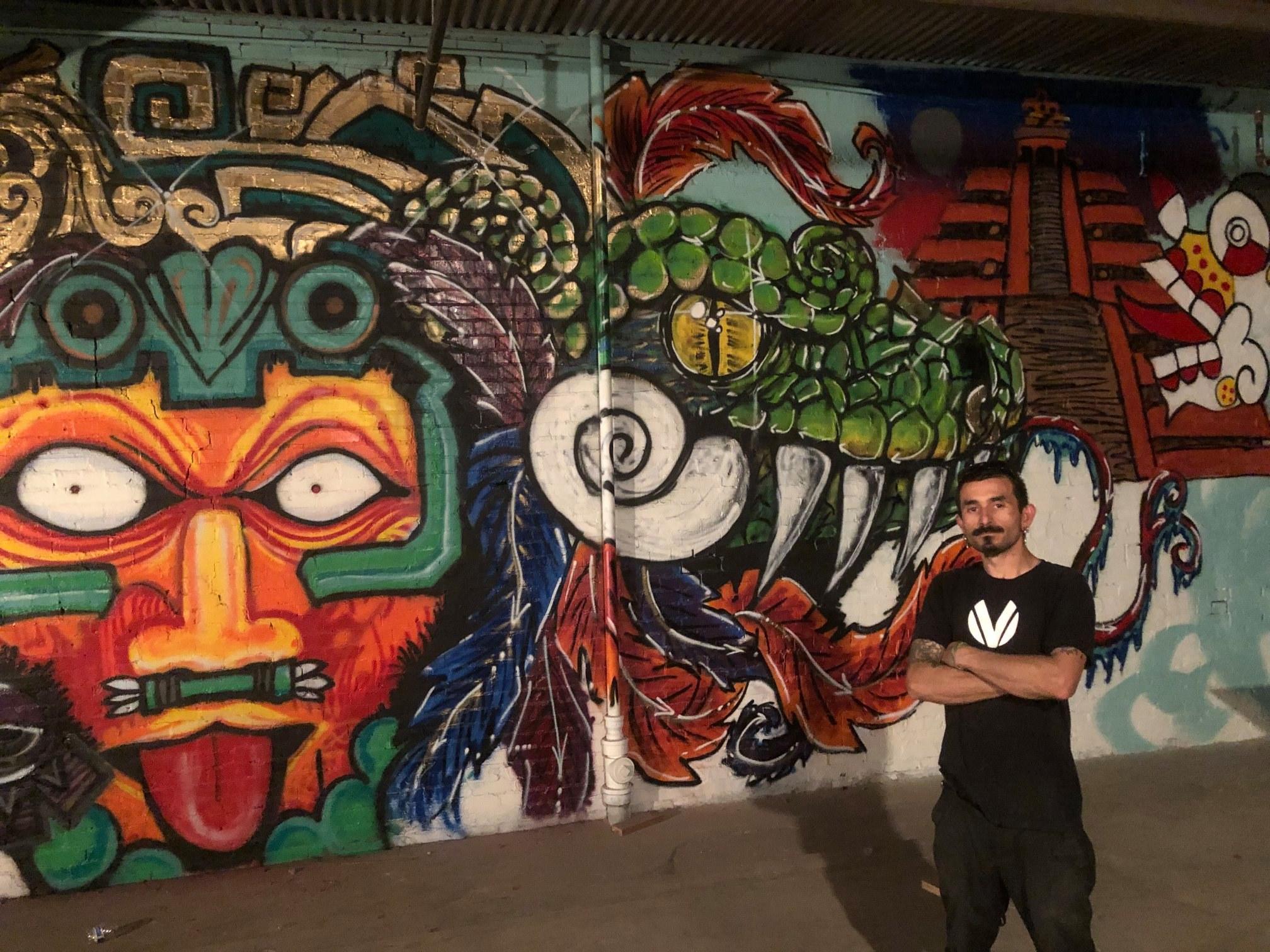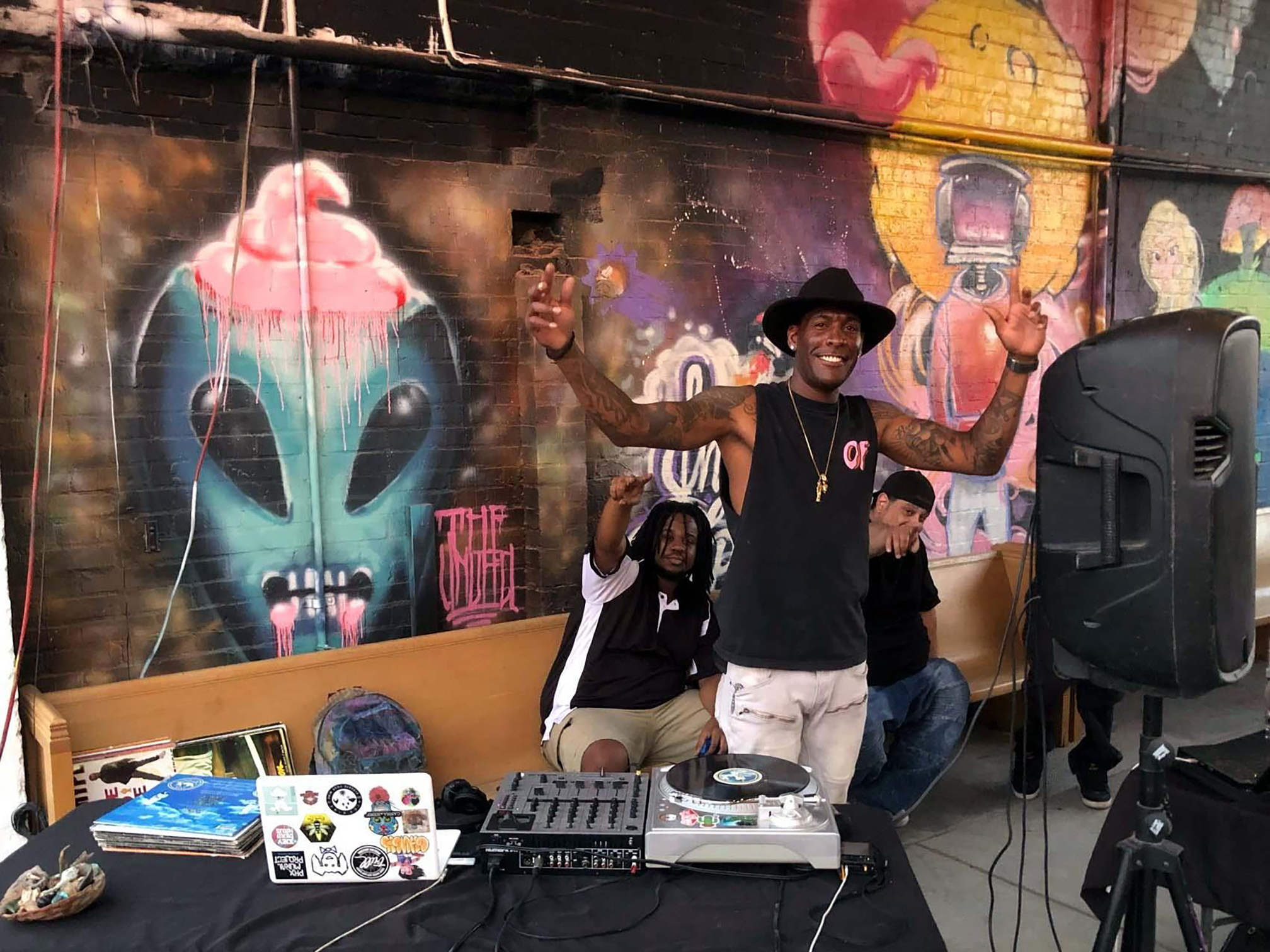 Archeology Magazine March/April 2008, the "New World's Earliest Mural" was excavated in arid N. Peru. The polychrome mural depicts a deer snared in a net: painted with a red and white zigzag pattern. The painting adorns a wall identified as a ceremonial fire temple where people gave offerings to their gods. It represents a story not in words, but symbols. Each of us has our own unique set of stories which shape our experiences of what it means to be alive at that time of our journey.
On a hot Cinco de Mayo in Phoenix, Arizona, many street artists - mural and graffiti - came together to tell their stories in paint! In a festival atmosphere with food, music and dance, people connected as color flooded the exterior walls and fences of the Unexpected Gallery with symbols and imagery reflecting the intention of each artist.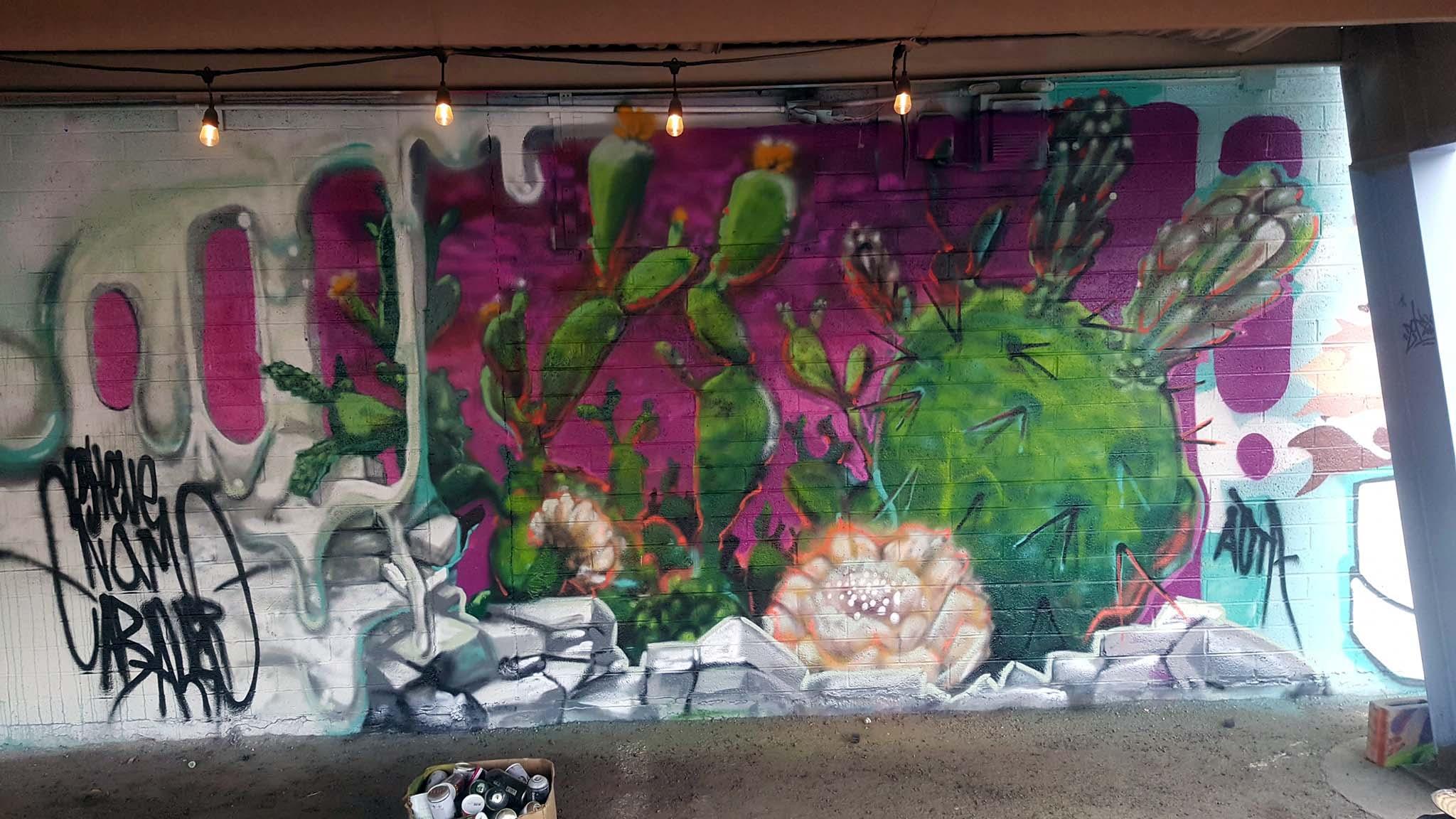 "My piece for the paint 360 event. Huge thank you to Mike Butzine for putting together an epic paint day.#startlatefinishearly #bobfloss"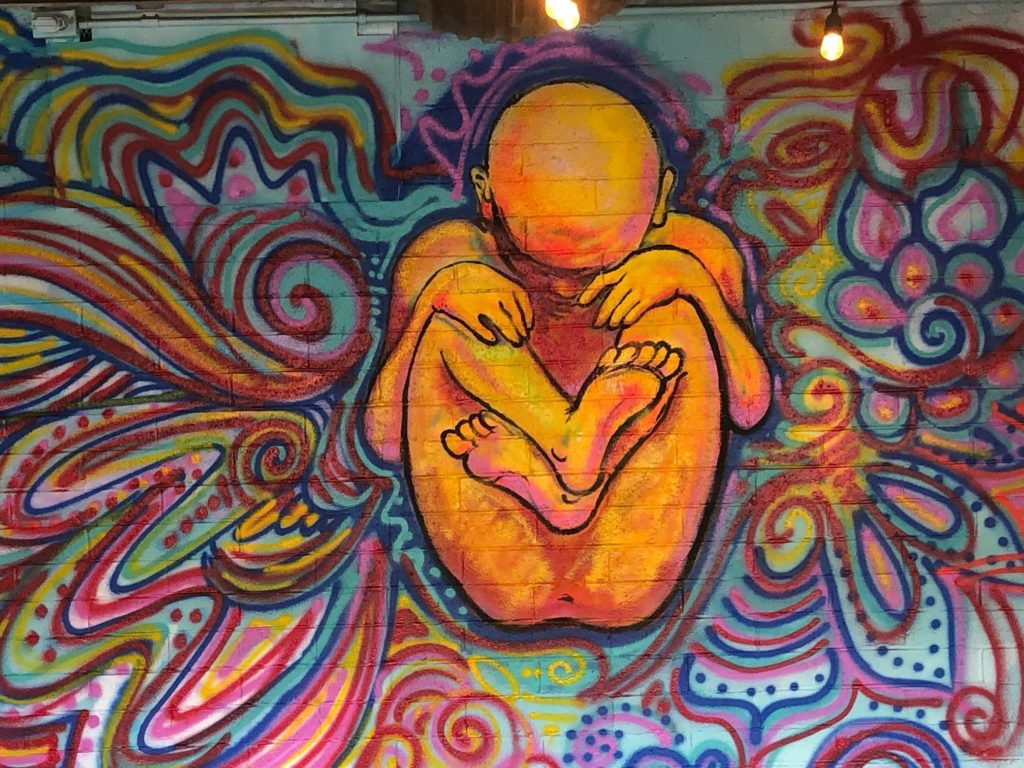 "Paint 360 is a cultural paint event focusing around the concepts of graffiti, murals, street art, acknowledgement, and transitions. To all the homies we just buffed out here at @unexpected_venue"… Mike (below left)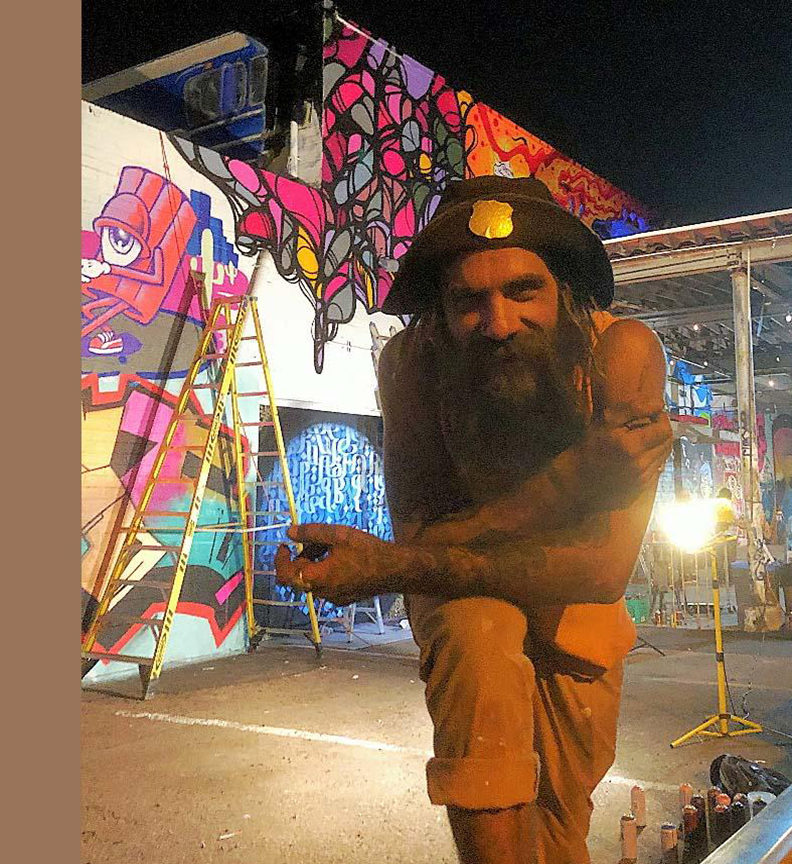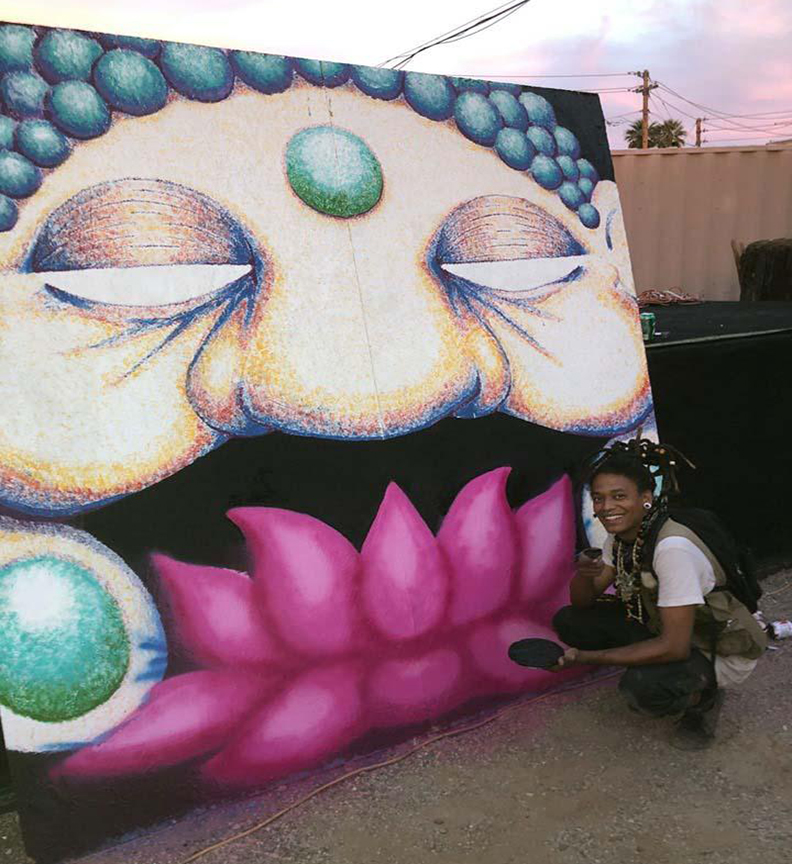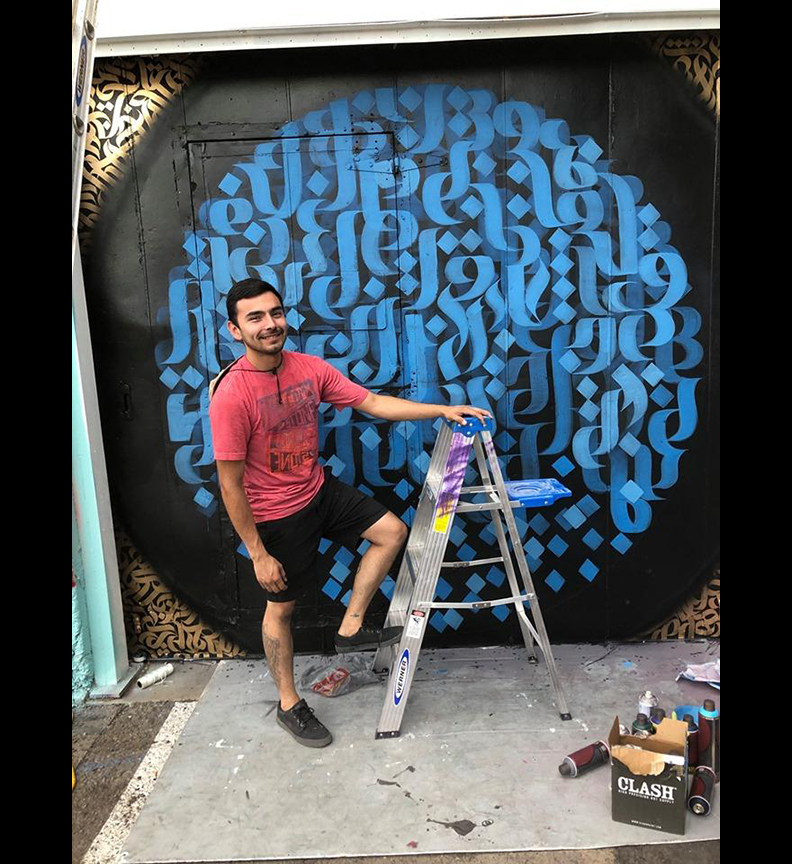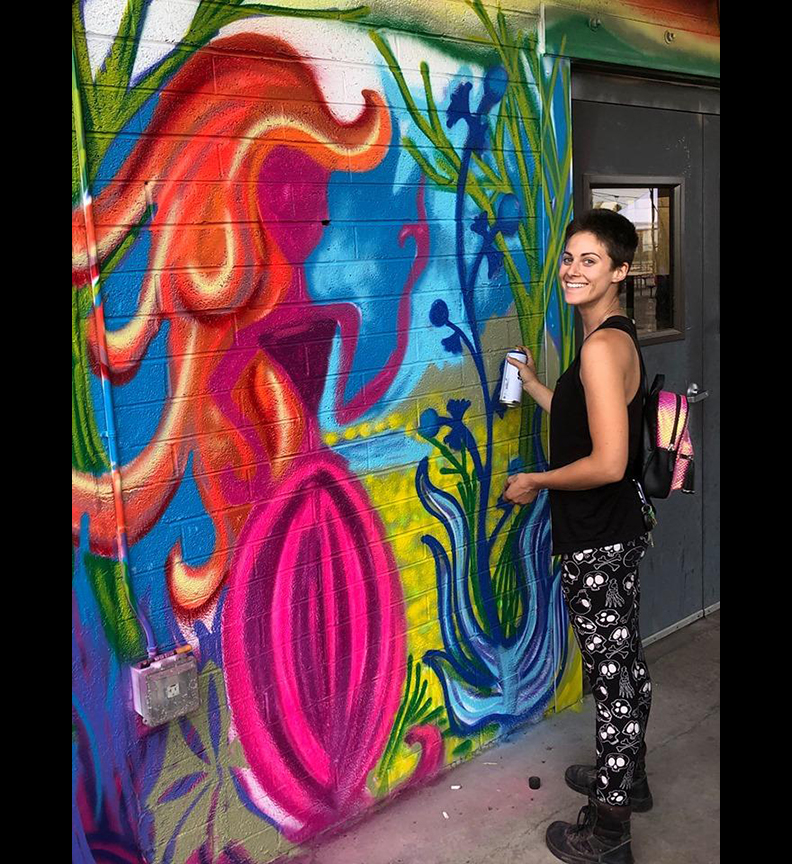 Sponsors of the event included Snoodmen LLC, owned by artist Michelle "Meesh" Meyer (featured above right), Gregory Simon CIC, and the Cultural Arts Coalition (CAC), in addition to Unexpected Gallery. CAC Director Dr. Melanie Ohm, wrote on behalf of the CAC, "We are so glad to promote arts for community development work. Meesh and Mikey B have been bold in bringing people together who have different perspectives, cultures and fundamental ideologies that inform their art making." Mitra Kamali, CAC board member, was there on Sunday to enjoy the scene and contribute a mural. Everyone engaged in meeting new people and appreciating the works in progress (images below)!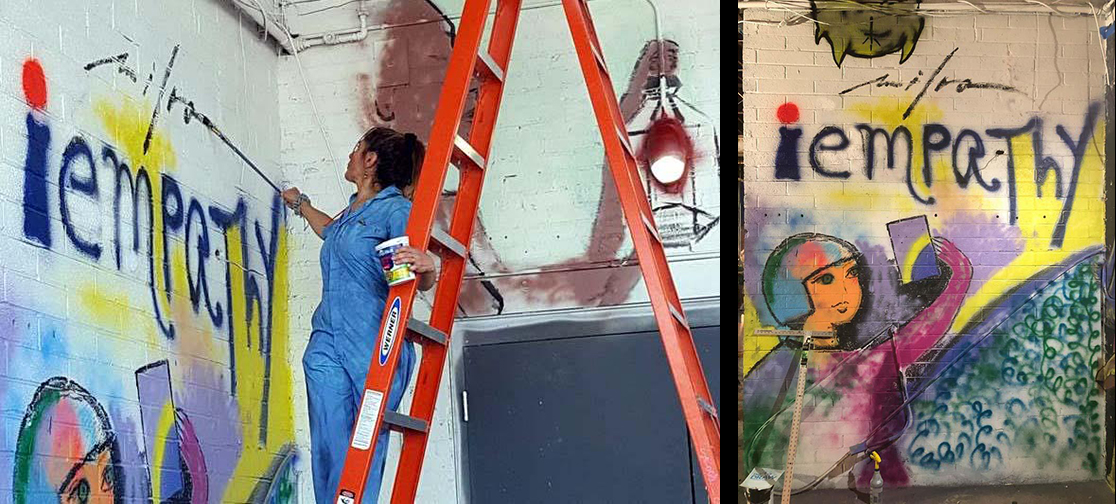 As an artist-engineer, Mitra painted her thoughts as a female astronaut welcoming peace/empathy into her space journey.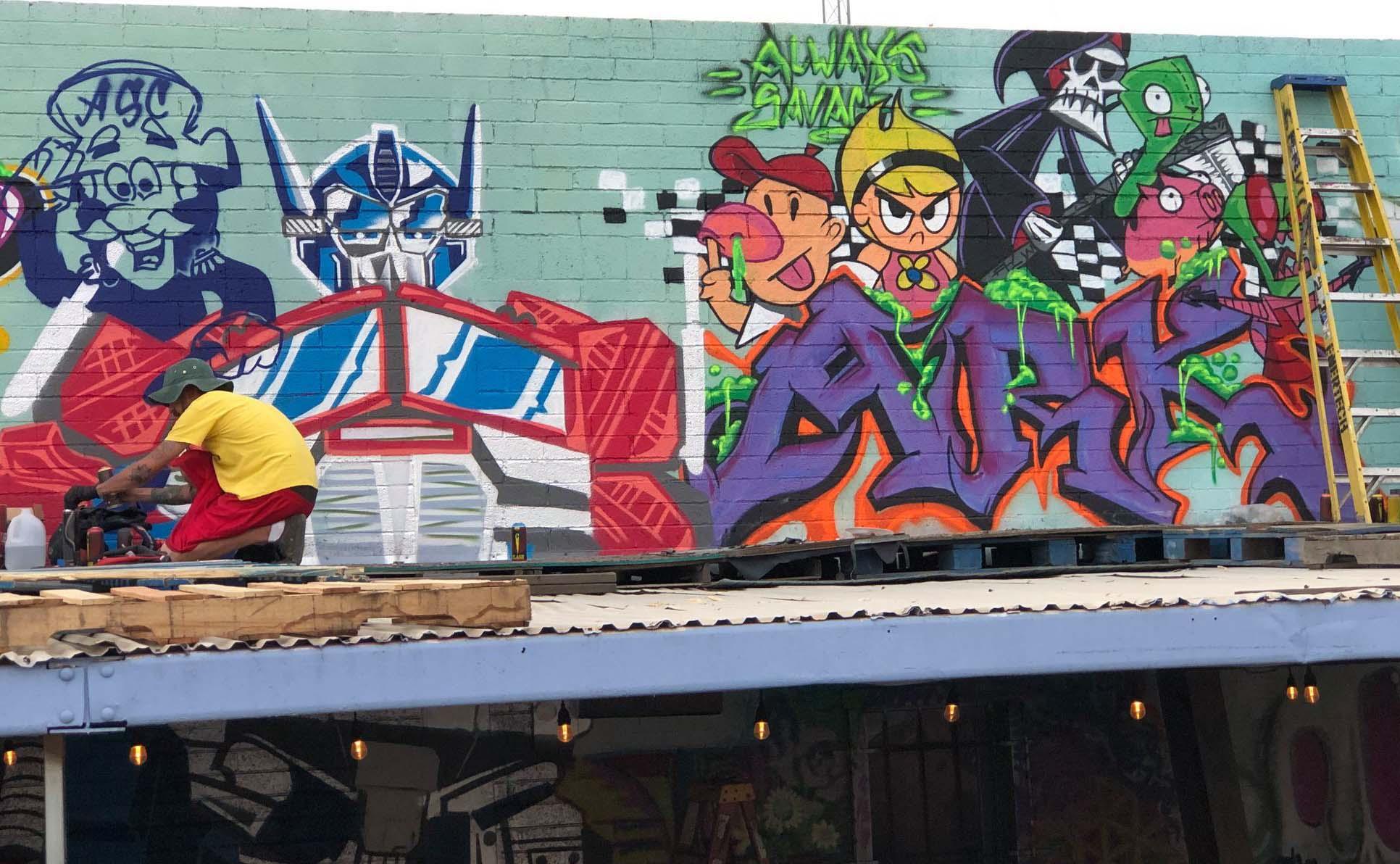 'So... all the amigos that partook in this past Sunday's activities, aka, Paint 360, thank you!! williestacojoint starting us out right with their tacos and enchiladas & azgrilledgoodness78 closing the day with tacos!" Mike
And from the CAC, Gracias to Hector for always being an important contributor to these programs since the beginning with Meesh & Mike at Unexpected!!