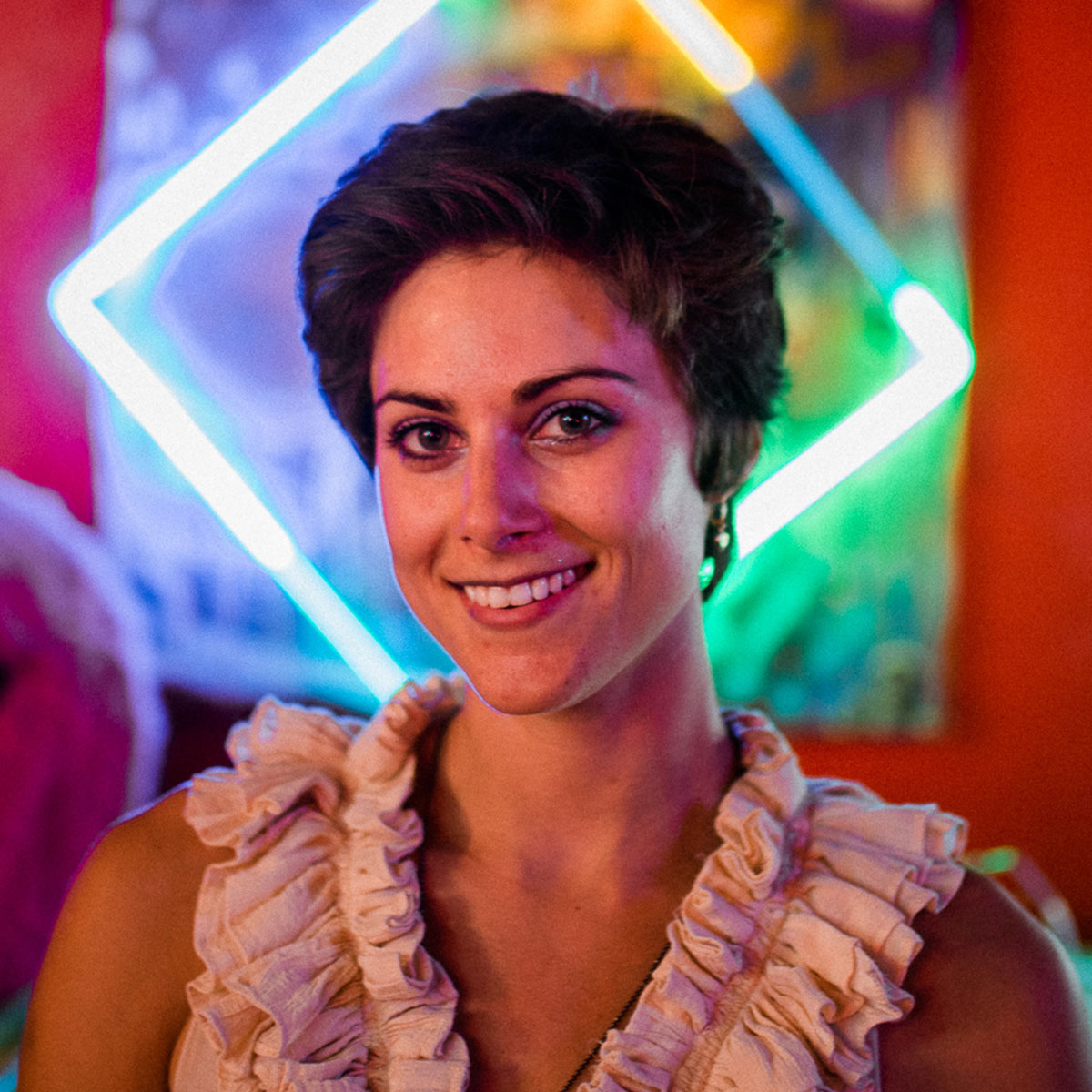 Michelle Meyer is a multimedia artist with a main focus in metal, wearable arts, and graphic design. She graduated with a BFA in Sculpture from Arizona State University and has made her community network here in the Valley of the Sun.
Big inspiration comes to her through identifying natural phenomenas and displaying them in a way that generates unique experiences for each individual viewer: Life observing Art, Art observing Life.
Meyer is the Founder of Snood City, an arts collective, production house, neon shop, and entrepreneurial venture. "Stay Unconventional" is the motto, and Snood City, with Snoodmen as its mascot, is a platform for interactivity and growth. Snoodmen is a gesture based creature here to instigate shenanigans and perpetuate freedom of expression.
Snood City has a shop and studio space in the Grand Avenue District of downtown PHX, and hosts a monthly First Friday gathering for the exchange of arts + ideas and to connect the local community.
In 2021 Meyer was selected as the ArtWins Arizona grant recipient to build and bring a large scale public art sculpture to ArtPrize in Grand Rapids, MI.