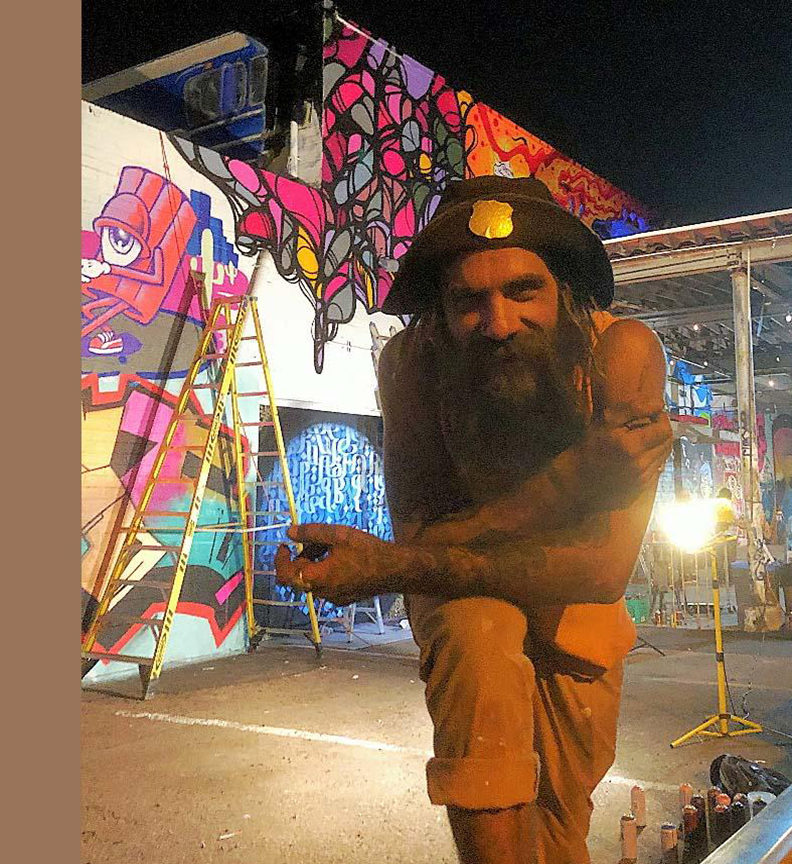 Born in the desert of Phoenix, AZ, Michael Karl Butzine grew up as an athlete until he went to school in Hawaii, graduating with a BFA in Studio Glass. He teaches the art of neon at Arizona State University.
He has traveled across the globe from Japan to Berlin and finds himself back in his home town where he is part of the art scene + community. Read his reflections on participating in the 2017 United Nations Youth for Human Rights Summit.
From stage décor and neon signs to a 20' fire breathing FeNyx and glass octopus chandeliers, Mikey B's using his energy to bring excitement and beauty into the world.
Instagram @mkbutz